Rodster Fishing Kayak w/ Aluminum Seat
Recommended Add-Ons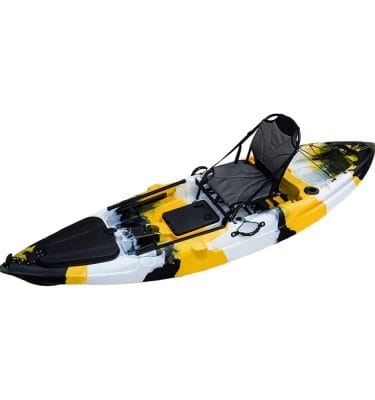 This item:
Rodster Fishing Kayak w/ Aluminum Seat
The perfect compact fishing kayak. Designed with all the key features needed to reel in a decent catch without compromising accessibility.
Easy to transport, store and maintain – look no further than our Rodster for a perfect entry point into the world of Kayak fishing.
RECOMMENDED EXTRAS:
*AVAILABLE COLOURS*
Please Note: Kayak colours may vary slightly than depicted in images due to hand mixing of colours.